Some movies just seem perfectly suited to licensing. Whether it's comic books, video games, books, or merchandising, there are certain films that just hit the sweet spot and draw in audiences whenever their branding is used.
When it comes to casino slot games, the competition is fierce. Top movie-themed games have to go up against the likes of Rainbow Riches, one of the most popular Irish-themed slot games. It has been a smash hit since the days of pub and casino slots, right through to the modern online era. In an effort to replicate this kind of success, developers have often turned to the silver screen for inspiration.
Comedy Gold
Some of the movies that have made it onto the slots reels are rather surprising. I mean, who would have imagined that comedies such as Anchorman: The Legend of Ron Burgundy or Carry on Camping would have ended up as online slot titles? However, comedy themes have proved to be quite popular with gamers. Other humorous titles that have inspired casino games include Dumb and Dumber, Ace Ventura and Bill & Ted's Excellent Adventure.
Top Superhero Titles
Some of the most popular movie/slot crossovers have come from the superhero genre. Batman v Superman: Dawn of Justice, Batman Begins, The Dark Knight, and Superman: The Movie are just a small selection of slot games that have been directly inspired by superhero movies, while many others have been inspired by the comic books. One of the best of the lot is Iron Man, which offers timeless gameplay and some seriously cool bonus action.
Smash Blockbuster Hits
One of the best movie slots of all time in Jurassic Park. Few other games capture the essence of the film they are based on while also delivering top-level slot action with a host of features. You can win up to 6,333 x your stake and the Return to Player (RTP) rate of 96.7% means it also pays out more often than your average slot.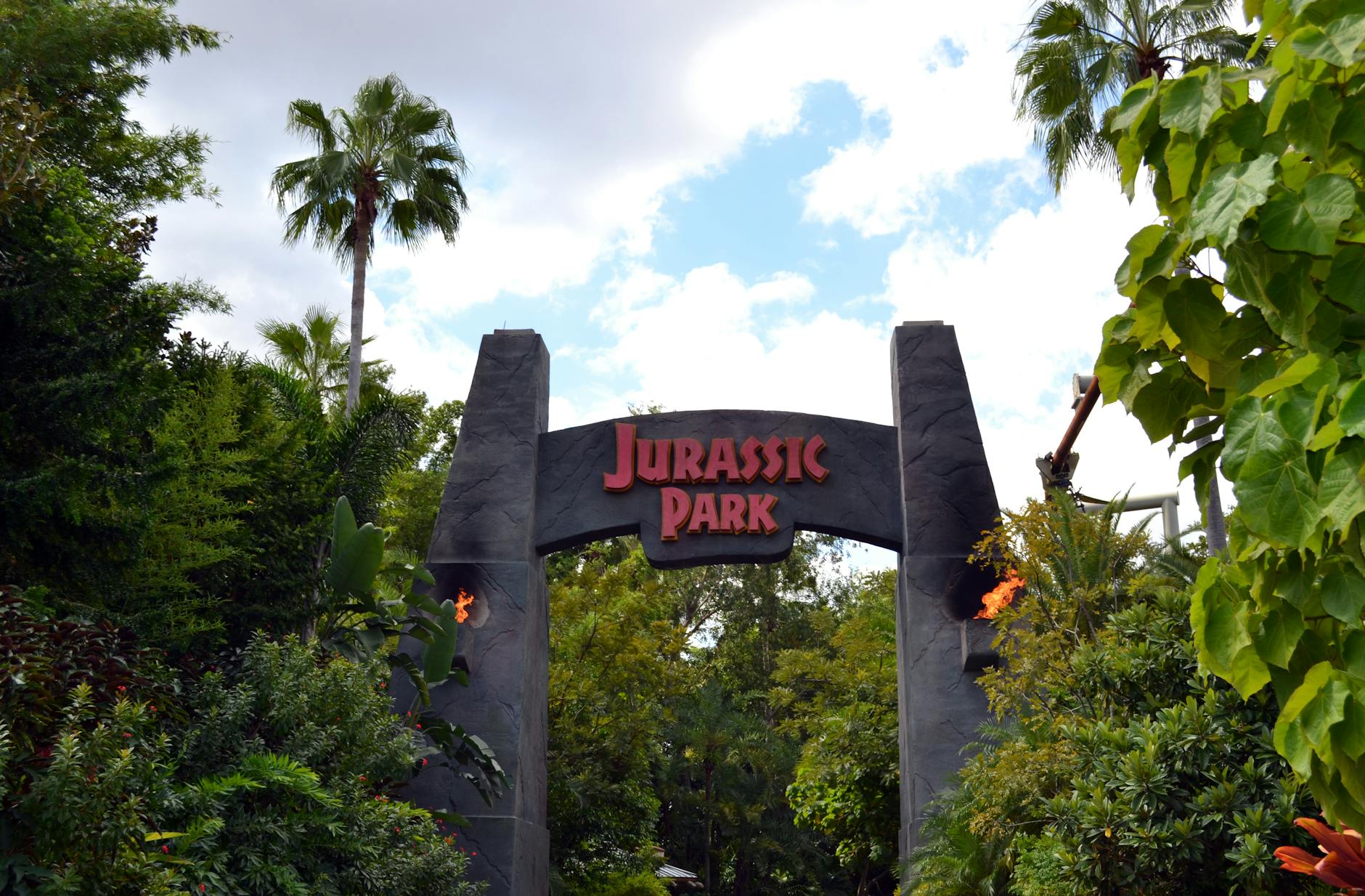 Another big hit is Gladiator based on the 2000 movie directed by Ridley Scott and starring Russell Crowe. The movie remains a favorite with film buffs and it was no surprise when Playtech announced a video slot version of the game. The dark tone of the film is carried across perfectly into the game which is always a good sign of a faithful reproduction. Despite the somber atmosphere, the progressive jackpot with potential for huge winnings ensured it was a big hit with movie-loving slot players.
One more movie slot worth mentioning is Tomb Raider. The movie franchise spawned a hugely popular series of video console games and it was one of the early successes in the movie-inspired slot machine field, having been released way back in 2004. Nearly 20 years later, the game is still popular and despite its undeniably retro feel, the graphics still hold up surprisingly well compared to some modern releases.
This is just a glimpse of what's to offer in the world of movie-based online slots. From Top Gun and Titanic to Spinal Tap and the Matrix, every genre is covered and there are hundreds of more movie-themed video slot games available to play today.