A look at five movies set in the New Jersey town's casinos.
While most movies about casinos are understandably set in Las Vegas, quite a few have been set in New Jersey's own Vegas rival, Atlantic City. While most of us would rather the comfort of a NJ online casino, the characters in the following movies have gotten into all manner of scrapes in the bustling casinos of Atlantic City.
Atlantic City (1980)
French filmmaker Louis Malle was drawn to the bright lights of Atlantic City as the titular setting of his 1980 thriller. In a late role, but one of his most acclaimed, Burt Lancaster plays former mobster Lou, who makes a living running a numbers game. Lou falls for Sally (Susan Sarandon), a pretty casino waitress whose ex-husband talks him into selling some cocaine he stole from the mob. Against his better judgement, but desperate to impress Sally, Lou becomes a dealer. All goes well until the mob arrives on the scene, looking for their stolen drugs.
Rounders (1998)
Hot off his star-making turn in the previous year's Good Will Hunting, Matt Damon starred in this poker themed thriller. He plays Mike McDermott, an ace poker player who is spending more time at the card table than studying for his law degree. After losing $30,000 to a Russian mobster (played by John Malkovich with a not so convincing accent), Mike vows to quit poker. He keeps his promise until his old friend Lester (Edward Norton) arrives back in his life after serving time in prison. When Lester loses a significant sum and finds himself in debt to the Russian mafia, Mike agrees to return to his gambling ways to get his friend out of trouble. Due to its proximity to New York City, Atlantic City proved a natural choice for the casino scenes of this acclaimed thriller.
Sour Grapes (1998)
Before devising his hit TV show Curb Your Enthusiasm, Larry David wrote and directed this comedy film about a feud that begins in Atlantic City. In one of the city's casinos, Richie (Craig Bierko) asks his cousin Evan (Steven Weber) for a loan of two quarters to add to his last quarter for one final spin on a slot machine. The resulting spin lands Richie a jackpot of $400,000. The cousins fall out when Richie offers Evan a small amount of his winnings, with Evan arguing that since he funded two thirds of the spin, he should be entitled to the same equivalent of Richie's winnings. If you're familiar with David's work on Seinfeld and Curb, Sour Grapes explores similar themes of awkward social scenarios in that distinctive David manner.
Owning Mahowny (2003)
The late, great Philip Seymour Hoffman stars in this drama based on the true story of gambler Brian Molony. Hoffman's Mahowny is an employee at a Toronto bank who "borrows" his institution's funds to take regular trips to Atlantic City, where he gambles heavily in one of the town's casinos. This all works well for Mahowny until a police investigation of his bookie threatens to expose his pilfering of his bank's funds. The movie also features another sadly departed star, John Hurt, as an Atlantic City casino owner who indulges Mahowny on his regular trips.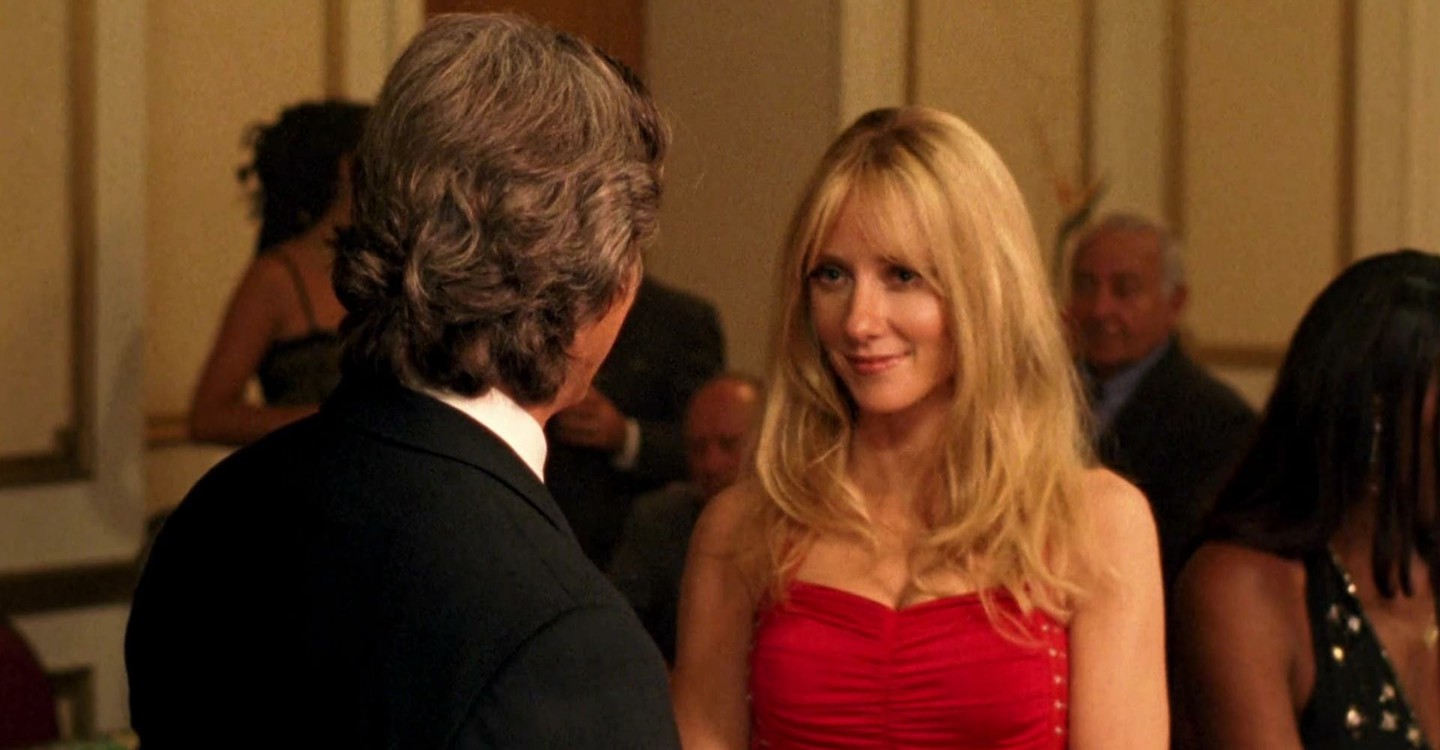 Fatal Desire (2006)
This made for TV movie stars the prolific Eric Roberts as Joe, a former cop who now works as a pit boss in an Atlantic City casino. Lonely since the breakup of his marriage, Joe turns to online dating and makes a connection with a woman named Tanya (Anne Heche). In classic Film Noir fashion, Tanya turns out to be a dangerous femme fatale whose intent is to manipulate Joe into murdering her husband for his life insurance policy.